Should the UK take control of offshore centres?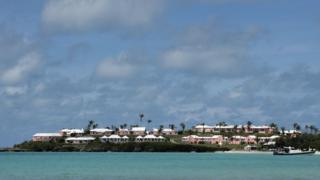 Offshore centres like Bermuda, the Caymans and the British Virgin Islands should be brought under direct "home rule" if they do not clean up their act according to Sir Vince Cable.
The leader of the Liberal Democrats said the recent release of the so called Paradise Papers show widespread abuse of the tax system that the UK government should not tolerate.
Millions of documents were obtained from offshore law firm Appleby that showed how individuals and companies from all over the world were avoiding tax by using territories under British sovereignty.
"Some of them are openly encouraging what, in Britain, would be seen as abusive tax practices and the government must lay down the law and say this cannot be accepted, these are British territories, we are responsible for them."
Sir Vince has a simple but radical solution.
"Give them time to get their house in order and if necessary have sanctions to bring them into line and the ultimate sanction would be to impose direct rule on them."
Cable said the companies using these jurisdictions were often "cynical" in trying to maximise profit under the existing rules but he was in no doubt who was responsible for fixing the problem.
"It is down to government to make sure they behave."
Is Mr Cable's solution credible? Could the government place these jurisdictions under direct rule? Very doubtful, say corporate and constitutional lawyers.
"Impossible to pull off and therefore dangerous to suggest," according to Eloise Walker - tax lawyer at City law firm Pinsent Masons - describing Sir Vince's threat as "an easy soundbite".
An unsurprising response, perhaps, from a top City tax lawyer, but eminent historian Sir Vernon Bogdanor agreed: "Constitutionally it would be very difficult because they would be ruled without having representation in parliament".
Ms Walker says the true impact of the Paradise Papers leak may be the unwelcome light shed rather than any legal heat.
"Fewer companies will want to go through this process if it damages the company brand".
I'm not so sure.
Apple's response to the revelation that it re-jigged its structure to Jersey when an Irish loophole closed was as confident as ever: "At Apple we follow the laws, and if the system changes we will comply."
There is little sense of shame at their $250bn cash pile, and I sensed little anger among the people desperate to see the new iPhone X in their Regent Street store this week.
Sir Vince is right about one thing. The Paradise Papers are damaging to brand Britain - arguably more so than brand Apple.
Find out more about the words and phrases found in the Paradise Papers.
The papers are a huge batch of leaked documents mostly from offshore law firm Appleby, along with corporate registries in 19 tax jurisdictions, which reveal the financial dealings of politicians, celebrities, corporate giants and business leaders.
The 13.4 million records were passed to German newspaper Süddeutsche Zeitung and then shared with the International Consortium of Investigative Journalists (ICIJ). Panorama has led research for the BBC as part of a global investigation involving nearly 100 other media organisations, including the Guardian, in 67 countries. The BBC does not know the identity of the source.
Paradise Papers: Full coverage; follow reaction on Twitter using #ParadisePapers; in the BBC News app, follow the tag "Paradise Papers"
Watch Panorama on the BBC iPlayer (UK viewers only)