No energy bill price cap this winter, Ofgem says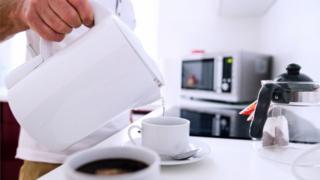 A price cap on energy bills proposed by the prime minister last week is unlikely to take effect before winter.
Theresa May had vowed to revive a plan to cap charges for an extra 12 million consumers.
However, Ofgem said it would have to wait for legislation to be in force before it could take action on standard variable tariffs.
Until then a more limited price cap will cover another one million low income households, the regulator said.
That move will, on average, save households £120 a year, the regulator said.
Last week Business Secretary Greg Clark said a gas and electricity price cap could be imposed as early as this winter should Ofgem decide to use its powers.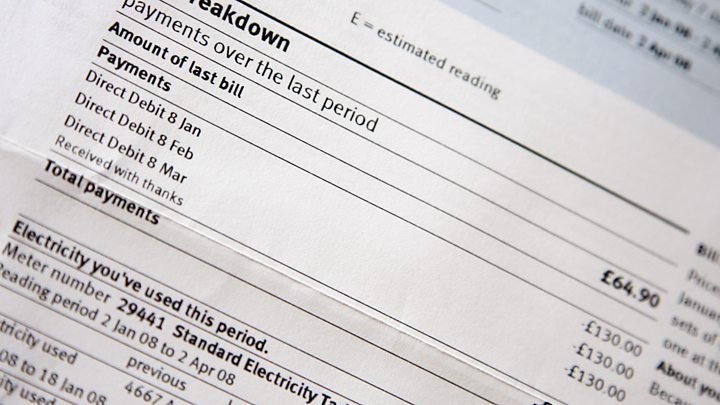 The BBC understands that Ofgem is reluctant to do so because it believes energy companies could challenge its decision.
A Department for Business spokesperson said draft legislation on an energy price cap for default tariffs would be introduced this week.
The legislative process could take as long as a year, and then a further five months for Ofgem to implement a cap.
Rebecca Long-Bailey, Labour's shadow business secretary, said legislation must force the regulator to implement a price cap.
---
Who benefits this winter?
One million households who get the Warm Home Discount will see an energy price cap from February - an extension of the cap already in place for prepayment meter customers. This will also apply to another two million vulnerable households the following winter.
What is a standard variable tariff?
When customers' fixed-term deals end they usually automatically move to this tariff, which applies to 12 million households. Ofgem says the price difference between the average standard variable tariff default deal and the cheapest rate in the market recently hit more than £300.
What does the government want to do?
It has revived a plan to cap these variable tariffs, overseen by Ofgem, but the regulator says this will not happen until new legislation has been passed by Parliament. It is unclear just how long this will take.
What happens in the meantime?
Some suppliers are moving towards abandoning variable tariffs. Ofgem has also changed the rules to allow suppliers to default customers on to another fixed deal. Customers are still likely to be better off by searching and switching themselves.
---
Dermot Nolan, the regulator's chief executive, told BBC Radio 4's Today programme that energy firms should be doing more to move people off standard variable tariffs.
"I would challenge the entire industry to say the standard variable tariffs are not good deals. The ball in some senses is in your court - do more," he said.
Michael Lewis, UK chief executive of E.on, claimed the retail energy market was working well.
"We've got 60 competitors in the market with new entrants approaching 20% market share, we've got high levels of switching, with 3.5 million customers switching so far this year, which is a significant increase on 2016," he told Today.
Mr Lewis reiterated E.on's plans to move customers off its standard variable tariff from next year.
---
Analysis
By Dominic O'Connell, Today programme business presenter
Dermot Nolan, chief executive of the energy regulator Ofgem, gave a less-than-ringing endorsement of Theresa May's flagship price-caps plan this morning. It is a "difficult issue", he says, noting it had "split" the Competition and Markets Authority, and that his organisation "will try and make it work" so that average prices would fall.
Mr Nolan, perhaps, sees the next twist in the price cap saga's plot.
The big six energy suppliers, spurred into action by Theresa May's threats, are making plans to scrap the standard variable tariff - the (sometimes) expensive price plan that has led to the most anger over energy bills.
E.on has already stopped offered the standard variable tariff, instead forcing customers to make a decision about what kind of deal they would like. Ian Conn, who runs British Gas owner Centrica, gave a heavy hint that the UK's biggest energy supplier would do something similar.
It would be a fitting end to a tortuous tale if price caps for standard variable tariffs were introduced in a year's time - only for those tariffs to have melted away in the meantime.
---