Car sales: six charts that tell a story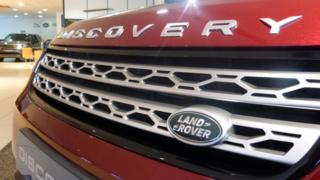 Six months ago Britain's car-buying boom seemed unstoppable.
But now, for the first time in six years, sales in the all-important month of September have fallen sharply.
September is traditionally a bumper month, as the new "67" plate would have encouraged people to buy.
The Society of Motor Manufacturers and Traders (SMMT) has blamed economic uncertainty and a lack of consumer confidence.
Worries about diesel engines have contributed to a collapse in sales. But why else might the boom be over?
---
Ditching Diesel
Sales of diesel cars fell by 21.7% in September 2017, compared to the same month last year.
That amounts to 170,000 diesel sales last month, compared with 217,000 in September last year.
Worries about increasing taxes on heavily-polluting cars are likely to be behind that, or concern for the environment.
Meanwhile, sales of alternatively-fuelled vehicles (AFVs) - including electric cars - rose by 41%, up from 16,000 vehicles to over 22,000. Sales of new cars with petrol and diesel engines are due to be banned in the UK from 2040.
---
Cutting back on credit?
Most people buy cars on credit. Figures from the Bank of England show that even though the total amount of outstanding consumer credit is growing - partly because of inflation - the growth rate is falling.
In other words, consumers may be worried about falling real incomes. So they are less likely to want to increase their monthly outgoings by buying a new car.
The peak growth rate of consumer credit was in November last year. Since then the rate has been falling.
---
Fewer PPI windfalls
According to the Financial Conduct Authority the average pay-out for the mis-selling of Payment Protection Insurance (PPI) is between £2,000 and £3,000. It is thought that many of the 13 million people who have received such sums may have spent them on buying a new car.
But as the chart below shows, the number of PPI complaints being filed is falling. So fewer people may be getting that windfall cash.