Bank BNP Paribas loses £35m UK tax avoidance case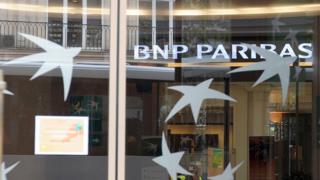 French bank BNP Paribas has lost a case in the UK which has seen it pay back £35m in tax.
A tribunal ruled in favour of HMRC, which said the bank tried to use a tax avoidance scheme involving share dividends.
BNP Paribas said it "respects the decision" and had paid the tax in full before the tribunal was heard.
The bank added it would not appeal the ruling, which dealt with a transaction dating back to 2005.
BNP Paribas was accused by HMRC of avoiding tax by using a scheme known as "dividend stripping".
It involved the bank trying to get an exemption from tax by claiming an artificial loss on the purchase and sale of dividends, according to HMRC.
'Tax avoidance'
Penny Ciniewicz, HMRC's director general for customer compliance, said: "Tax avoidance doesn't pay.
"This decision adds to the comprehensive run of wins by HMRC in which the courts have found against the small minority of taxpayers who seek to avoid tax."
A spokesman for BNP Paribas said it took its tax obligations very seriously.
It pays taxes "fully in accordance with UK legislation" and has a "wholly transparent relationship" with HMRC, he added.