US stocks closed for public holiday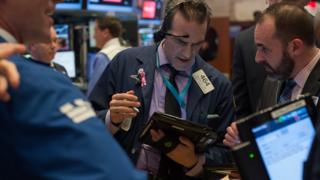 US stock markets are closed on Monday for the annual Labor Day holiday.
The main indexes closed higher on Friday, capping a second week in a row of gains that have returned indexes to the record territory they were trading in earlier in the summer.
The Nasdaq index rose 6.67 points on Friday, hitting a new high of 6,435.33.
The Dow Jones gained 39.87 points on Friday, rising 0.2% to 21,987.97, while the wider S&P 500 index increased by 4.9 points, climbing 0.2% to 2,476.50.