Bank of Scotland receives most complaints - again
By Brian Milligan
Personal Finance reporter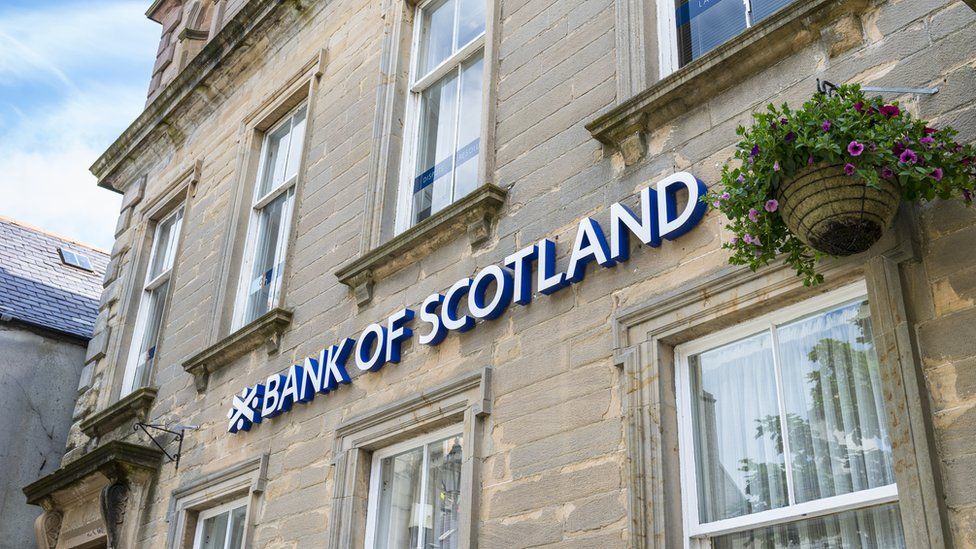 The Bank of Scotland remains the most complained about financial business in the UK, according to the complaints watchdog.
In the first six months of 2017 the Financial Ombudsman said it dealt with 20,541 complaints about the firm - part of the Lloyds Banking Group.
However only 22% of those complaints were upheld.
The vast majority of the complaints about the Bank of Scotland - 83%- concerned its sales of PPI insurance.
Meanwhile PPI complaints once again topped the table of consumer concerns, with a 14% rise in complaints to the Financial Ombudsman in the first half of the year, compared to the last six months of 2016.
In total the Financial Ombudsman Service received 89,513 PPI complaints, up from 78,375 in the previous period.
Bank of Scotland was also the most complained-about financial firm in the last six months of 2016.
The latest figures put Lloyds Bank in second place. The bank was the subject of more than 18,000 complaints, but more of these - 37% - were upheld.
The group has so far put aside £18bn to compensate customers who were mis-sold PPI.
Last month the Financial Conduct Authority ruled that all PPI claims will have to be lodged by 29 August 2019.
That is likely to lead to a further rise in complaints, as claims management firms seek to capitalise on the deadline.
"While we still don't know what impact this will have on our workload, today's data shows that PPI complaints are already increasing," said Caroline Wayman, chief executive of the Financial Ombudsman Service.
The peak for the number of complaints about PPI was in 2013/14, when the Ombudsman received nearly 400,000 referrals.
The Ombudsman also received over 15,000 complaints about Barclays, the highest number for issues to do with banking or credit.
Related Internet Links
The BBC is not responsible for the content of external sites.