FTSE 100 extends gains to close higher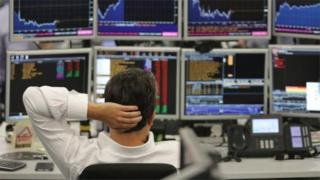 The FTSE 100 finished higher in a second day of gains for the blue chip index.
It rose 65.36 points to 7,430.62, led by the South African hospital group Mediclinic International whose share price rose by 2.89% to 764p.
Shares in Anglo American finished 2.82% higher at £14.02 after a stronger-than-expected Chinese manufacturing survey lifted metal prices.
While investment manger Hargreaves Lansdown rose 2.7% to £14.00.
In the FTSE 250, shares in Restaurant Group jumped 8.9% on signs of recovery.
The company - whose chains include Frankie & Benny's and Garfunkel's - said it had made "good progress" in its efforts to revive the business.
Measures have included changing menus and closing weaker restaurants, and the company said it had begun to see early signs of higher sales volumes.
Its comments came as it reported a drop in adjusted profits to £25.5m in the six months to 2 July from £36.6m last year, while like-for-like sales were down 2.2%.
The FTSE 250 closed up 187 points at 19,803.59.
On the currency markets, the pound was down 0.5% against the dollar at $1.2865 and was 0.2% lower against the euro at 1.0859 euros.