Eurozone inflation rate rises to 1.5%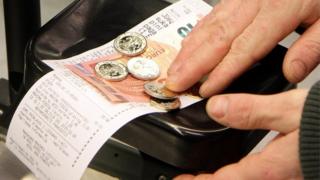 The inflation rate in the eurozone rose to a higher-than-expected 1.5% in August, according to Eurostat, the European Union's statistics office.
The preliminary estimate for the month was up from July's rate of 1.3%.
Inflation in the 19-nation bloc remains well below the European Central Bank's target of close to, but below, 2%.
Separately, the unemployment rate in the eurozone was unchanged at 9.1% in July, its lowest since February 2009, also according to Eurostat.
ECB meeting
The biggest driver of inflation was the cost of energy, which went up by 4%. Processed food, alcohol and tobacco prices increased by 2%.
Core inflation, which strips out those more volatile elements, was unchanged at 1.2%.
The figures could put pressure on the European Central Bank to tighten its monetary policy when policymakers meet next week.
A breakdown of the unemployment figure shows that some countries performed better than others. The jobless rate in Germany, the largest economy in the zone, fell from 3.8% in June to 3.7% in July, while Spain's jobless rate, the eurozone's highest, remained unchanged at 17.1%.
However, the French unemployment rate went up from 9.6% to 9.8%, while Italy's rate increased from 11.2% to 11.3%.