BHP shake-up suggests activists' campaign is biting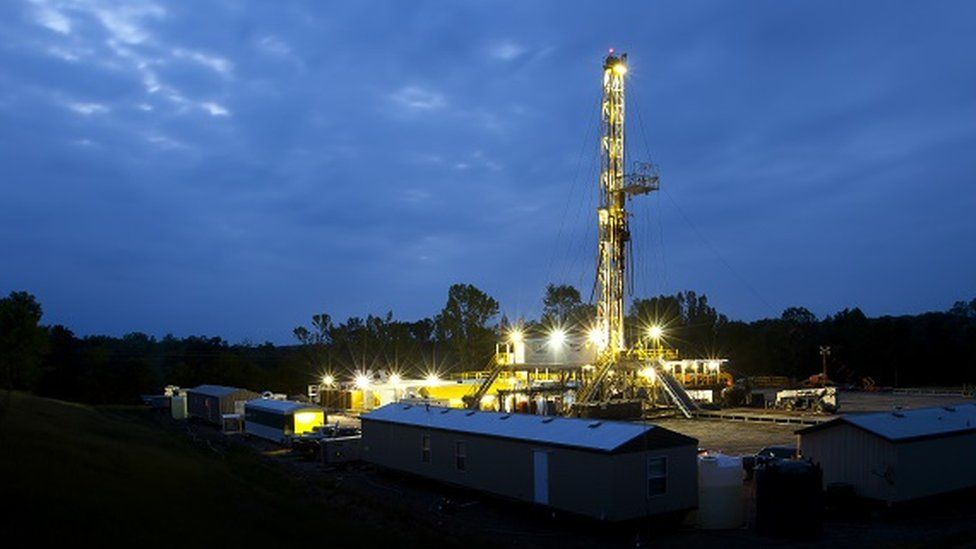 A shake-up at mining giant BHP suggests that pressure from activist shareholders is starting to bite.
BHP has replaced two directors and said it will sell its shale gas operations, while reporting a surge in profits.
The moves are precisely what two of its biggest shareholders have been demanding.
The shares are on the up on the news, but a big question is how much further will the "activists" drive the company?
Leading them is Elliott Management, the New York-based hedge fund which now holds 5% of BHP's shares.
Drop its dual London/Australia listing and be incorporated in Australia.
Increase returns to shareholders
Get BHP out of shale and review its petroleum operations.
Make sweeping changes on the BHP board
A month or so after these demands were published the Australian boutique hedge fund Tribeca stepped into the fray.
It sent an eight-page letter to its investors entitled "Making BHP Great Again", calling for roughly the same measures.
However, Richard Knights, mining analyst at the brokerage and investment bank Liberum, says that even with its 5% stake Elliott has limited direct influence.
But he adds: "They've been loud in terms of getting their message across, and BHP seems to have been prompted by shareholders to address these issues now."
The exit from shale is the most obvious change.
BHP had bought into the industry at the top of the market in the gas fracking boom in 2011.
A slump in oil prices forced a $7.2bn write down last year and analysts expect BHP will now get $10bn for the business - about half what it paid for it.
Whether BHP is going to go further and get out of its oil operations as well seems unlikely.
Mr Knights says: "Even if Elliott thinks they should review their oil operations, BHP has made it clear with these last results that it is not going to get out of conventional oil right now because it believes the oil price is going to go up."
Elliott believes changing BHP's dual listing in London and Sydney could increase the value of the company by $11bn by changing the way its dividends to shareholders are taxed.
Mr Knights believes the changes might work, but there are taxation complexities, and calculating the benefit is difficult due to taxation complexities
In June Elliott backed the appointment of Ken MacKenzie to succeed Jac Nasser as chairman. This, Elliott said, was "a constructive step in bringing much needed change to the direction of BHP".
Mr MacKenzie, who starts next month, is from the packaging group Amcor which he had transformed from an Australian business into a Swiss-based global operation stretching across 40 countries.
Now BHP has said two other members of the board are to be replaced.
Grant King, formerly of Origin Energy and only appointed as a director in March, stood down, "owing to concerns expressed by some investors," according to BHP's statement.
King had been tipped to succeed Jac Nasser as chairman, but these "concerns" are over his old job at Origin. The company grew impressively for the 16 years he was there, but crucially he backed the building of a $19.7bn liquefied natural gas plant which led to a plunge in the company's share price in 2015 and massive write downs.
Similarly, it is shadows from the past that have forced another director, Malcolm Brinded, to step down. He was formerly Head of Upstream at the oil giant Royal Dutch Shell.
Italian prosecutors are alleging that he, along with other executives at Shell and the Italian energy group Eni, were involved in a series of kick-backs and bribes connected with the rights to a huge Nigerian offshore oil block, known as OPL 245. All the accused have denied any wrongdoing.
In their place have come Terry Bowen, from Australia's Wesfarmers, and John Mogford, who spent 33 years at BP.
The shareholders, however, seem to want more scalps, specifically the removal of the chief executive Andrew Mackenzie.
In May Tribeca analyst James Eginton told Reuters "The problem with the current CEO is he's an appointment of the current board. From that perspective we'd be looking at seeing the CEO moving on."
For now, however, Mackenzie seems secure.
Mr Knights says: : "Some shareholders seem to have issues about the direction McKenzie has taken the company, but really his future depends on his ability to convince the new Chairman of his vision."