Persimmon hails resilient housing market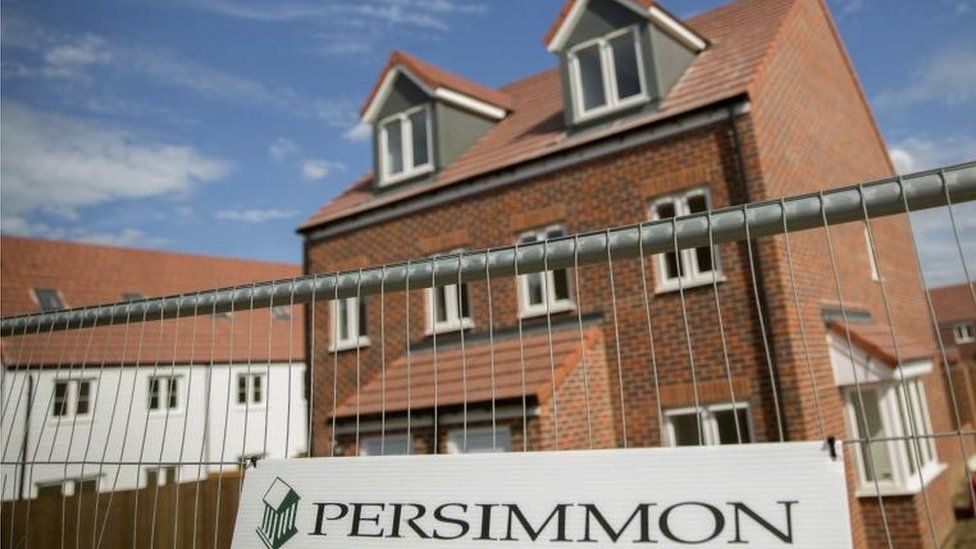 Housebuilder Persimmon has issued an upbeat report of its business in the half-year to July .
It says that the mood across its regions "remains confident and consumer sentiment is resilient".
The company's profits were up 30% to £457.4m, compared with £352.3m last time and it said its average selling price was up 4% to £213,262.
Persimmon said that although inflation was rising, this was being "mitigated by healthy employment levels".
Its statement said that customers were not having problems raising funds to buy homes.
Rather, potential home buyers were "finding good levels of support from mortgage lenders who have approved [about] 195,000 loans during the second quarter of 2017, a very similar level compared with the same period last year, despite the heightened uncertainties associated with the result of the recent UK General Election".
Jeff Fairburn, Persimmon's group chief executive, added: "The successful execution of the group's long term strategy continues to support excellent trading results as seen again in the first half of 2017."
Persimmon said the company was "delivering excellent outcomes for our customers, our shareholders, and all our stakeholders.
"The market remains confident."
Laith Khalaf, senior analyst at Hargreaves Lansdown stockbrokers, said: "The latest results from Persimmon have a bit of swagger about them, and well they might, with profits rising by almost a third despite a slowdown in economic growth."
Related Internet Links
The BBC is not responsible for the content of external sites.