US stocks flat but retail sales lift dollar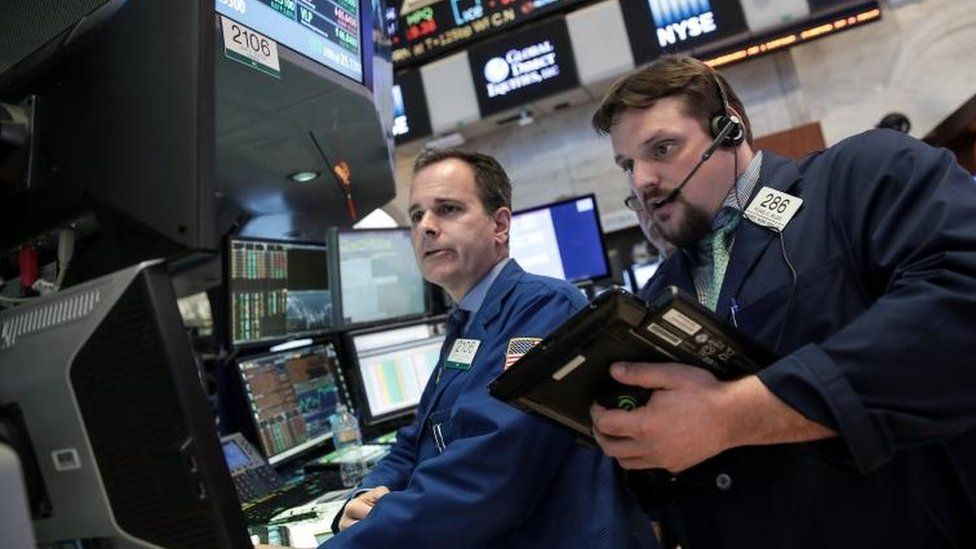 Wall Street shares ended Tuesday little changed, but the dollar rose on the back of strong retail sales figures.
The Commerce Department said retail sales jumped 0.6% last month, the biggest increase since December.
In addition, the retail sales figures for June were revised to show a 0.3% rise instead of the previous estimate of a 0.2% drop.
In response, the dollar hit a near three-week high against a basket of major currencies.
Shares in Coach sank 15% after the handbag maker's full-year sales forecast fell short of analysts' expectations.
The company said it expected revenues for the 2018 financial year to be between $5.8bn and $5.9bn, whereas analysts had been predicting a figure above $6bn.
Dick's Sporting Goods plunged 23% after sportswear retailer's sales and profits in the second quarter came in below expectations.