Nestle may sell US confectionery business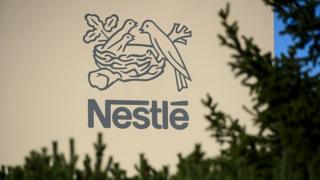 Swiss food giant Nestle has said it could sell its US confectionery business.
The business includes brands such as Butterfinger, BabyRuth, 100Grand, SkinnyCow and Raisinets.
Nestle had previously described the US business as "disappointing".
The potential deal, which would represent about 3% of its US sales, will not include its Toll House bakery business.
"Nestle remains fully committed to growing its leading international confectionery activities around the world, particularly its global brand KitKat," the firm said.
The US confectionery business has annual sales of 900 million Swiss francs (£723m).