Dow slips after record breaking run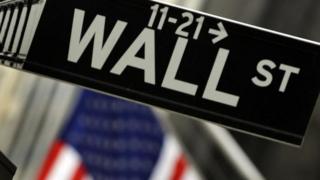 The Dow Jones Industrial Average continued to back away from Tuesday's record close.
At the close the Dow was 0.1% lower at 19,918, the broader S&P 500 was down 0.2% at 2,260 and the Nasdaq was 0.4% lower at 5,447.
With a 2% fall, Wal-Mart was one of the big losers.
Investors stepped back from a recent rally fueled by optimism that President-elect Donald Trump will invigorate economic growth.
Analysts said the market appears to be winding down before the holiday period.