US stocks flat after strong jobs report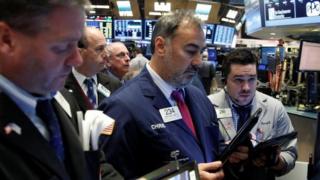 (Close): US stocks have closed little changed after a strong jobs report signalled a healthy labour market.
The report bolstered the case for a US interest rate hike this month.
The Dow Jones Industrial Average was down 21.51 points at 19,170.42. The S&P 500 was up 0.87 points at 2,191.95 and the Nasdaq composite was up 4.54 points at 5,255.65.
US employers added 178,000 jobs in November in line with Wall Street forecasts.
The results cemented market expectations that the Federal Reserve will raise interest rates over the next couple of weeks.
On the Nasdaq Starbucks shares slid $1.30, or 2.22%, to $57.21 after the company said Howard Schultz will step down as chief executive in April.
Benchmark US crude rose 1.1% to $51.60 a barrel. Brent crude also rose 0.8% to $54.36 per barrel.
Oil prices have been driven upwards over the last two days since Opec countries agreed production cuts.