Vinci shares plunge on publication of fake press release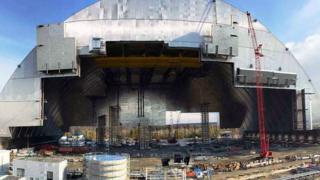 Shares in the French construction giant Vinci fell by more than 18% after a fake press release said the firm would restate its accounts and sack its chief finance officer, Christian Labeyrie.
The hoax claim was first published late on Tuesday afternoon by the Bloomberg website, according to Vinci.
The false statement said the company would revise its 2015 and 2016 accounts after supposed accounting errors.
"This is false, totally false. We deny it," said a Vinci spokesman.
Shares in Vinci, which has businesses in more than 100 countries, are traded on the French stock market.
After the denial was issued the company's share price swiftly recovered to end the day down just 4% at €58.8.
"Vinci denies formally all the information contained in this fake press release and is investigating all legal actions in furtherance thereof," said the firm.
The hoax said the company had uncovered irregularities which had been hiding losses amounting to 3.5bn euros.
France's AMF financial market regulator said it would look at the situation and might stage a full investigation.