Savers to be warned about risks of Lifetime Isas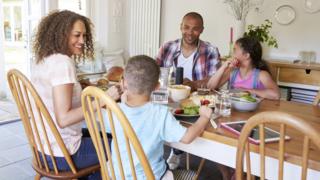 A UK financial regulator says the new Lifetime Individual Savings Accounts (Lisas) should carry a series of warnings to consumers.
Lisas are due to launch in April 2017, with the promise of big bonuses for those who use the money to save for a home or retirement.
But the Financial Conduct Authority (FCA) said there is a danger that some people will not fully understand them.
Like other financial products, there can be risks to consumers, it said.
For example, it warned that some investors may not understand the difference between a Lisa saving and saving in a pension.
Others may not appreciate the impact of the early exit charges, it said.
The FCA also said that providers should offer cancellation rights for 30 days after selling a Lisa.
The Lifetime Isa: Free money, or just too complicated?
How does a Help to Buy Isa work?
To open a Lisa, investors must be aged between 18 and 40. They can save up to £4,000 a year, and the government will add a 25% bonus.
Over a lifetime, savers have the potential to earn a bonus of up to £32,000, plus any investment return on top.
They can chose a cash Lisa, or a stocks and shares Lisa.
However, savers keep the bonus only if they use the money to buy their first home, or are over the age of 60. If neither criteria is met, there is a heavy withdrawal charge.
This amounts to the value of the bonus, plus an extra 5%.
Warnings
Specifically, the FCA has the following concerns:
Investors may not understand the difference between a pension and a Lisa
Workers may lose out on an employer contribution if they switch from a pension to a Lisa
Savers will need to do something else with savings after the age of 50, when they can no longer contribute to a Lisa
Investment strategies may be different for those wanting to buy a house, against those wanting to save for retirement
Lisa investors will not get access to their money (while keeping the bonus) until the age of 60. Those with pensions will get access at an expected 57 or 58
Savers may not understand the impact of early withdrawal charges (see below)
Higher rate taxpayers, who currently get tax relief on all their pension contributions, may be better off in a pension
Someone putting £4,000 into a Lisa in the first year, but withdrawing it in the second year, might end up losing £250, assuming there was no investment return, the FCA said.
The FCA will now carry out a 10 week consultation into its suggestions, so that the new rules can be in place before April 2017.
Impact of Lisa early exit charges
Year 1
Year 2
Subscription
£4,000
Government bonus (25%)
£1,000
Total:
£5,000
Early withdrawal
£5,000
25% exit fee
£1,250
Consumer receives
£3,750
Loss to consumer
£250
Source: FCA
Figures assume no investment return