Mining stocks boost for FTSE 100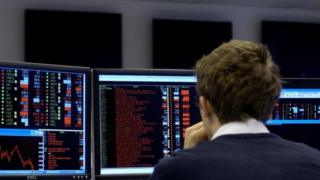 (Close): London's leading shares closed higher on Tuesday, led by a strong performance from mining stocks.
Anglo American led the pack, rising 4.55% on the strength of a well received production report which left most of its output targets unchanged.
Other miners followed suit. Rio Tinto gained 4.5% Glencore added 3.6%, while BHP Billiton was up 3%.
Overall, the benchmark FTSE 100 index was up 31.2 points or 0.45% at 7,017.64.
Costa Coffee owner Whitbread dropped 3.75% despite announcing a 3.4% rise in half-year profits to £263.6m, making it the worst performer on the 100-share index.
Engineering group GKN also fared badly after warning of a tougher macro-economic environment. Its shares fell 2.9%.
On the currency markets, the pound fell 0.44% against the dollar to $1.2184 and also declined 0.52% against the euro to €1.1192.