Ulster Bank debit card system problems hit customers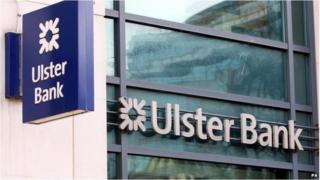 Ulster Bank, RBS and NatWest customers are having difficulties making debit card payments in shops and online because of problems with the RBS card payments system.
An Ulster Bank spokesman said: "We are aware that some customers are experiencing issues using their debit cards.
"We are working on resolving this issue and apologise for any inconvenience.
"The majority of debit card transactions are being processed.
"Our ATM network and credit card payments are unaffected."
NatWest said on Twitter that it was also "working hard to resolve the issue".
RBS and Ulster Bank customers have had to deal with payments problems in the past.
In June 2015, hundreds of thousands of payments failed to enter the accounts of RBS customers.
And in 2012, RBS Group suffered a widespread IT system failure that led to a large fine.
RBS, NatWest, and Ulster Bank are part of the same group.