Bernard Matthews pension deal questioned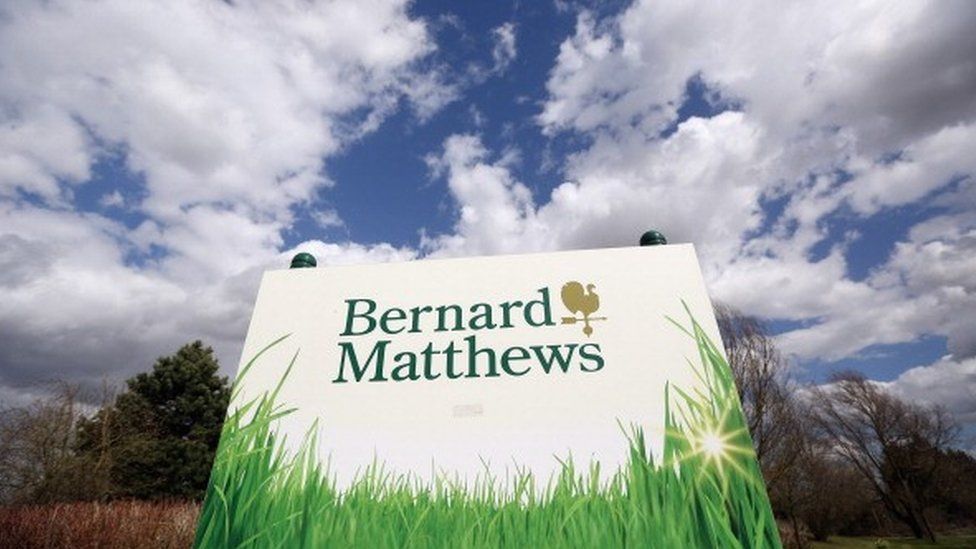 A rescue package for turkey firm Bernard Matthews means employee pensions will be hit, a report for a committee of MPs has said.
The Commons Work and Pensions Committee was told the deal had been structured "to extract maximum cash from the company and dump the pension scheme".
The firm was sold to food tycoon Ranjit Boparan in September.
The new owners have previously given assurances to unions over pensions and job security for current staff.
The report, which was commissioned by the select committee, estimates the pensions deficit is now worth around £20m and is likely to receive about 1p in the pound at best under the current arrangement.
However "secured creditors", that is the banks and directors of the company, are set to receive almost all of their money back.
"The administration strategy seems to have been carefully crafted to enable secured creditors and controllers of Bernard Matthews to extract maximum cash from the company and dump the pension scheme and other liabilities," said Professor Prem Sikka of the University Essex, who compiled the report for the select committee.
"No attention has been paid to the hardship caused to retired and existing employees."
It is thought that the Pensions Protection Fund, which is funded from levies on private companies, will take on the company's pension deficit, in which case members of the scheme would see their payouts cut by 10%.
The sale of Bernard Matthews was made through a "pre-pack" arrangement, under which a buyer is lined up to buy the assets of a company, but not its liabilities, such as its debt and pension deficit. It is usually agreed before the company is publicly declared to be in financial difficulty.
Defenders of such deals argue that they allow a company to survive and protect jobs.
But critics of them, such as Prof Sikka, say the secret nature of the deals means unsecured creditors miss out.
That is not just the pensions scheme, but can also include local businesses that are owed money, HMRC, and local councils.
Labour MP Frank Field, chairman of the committee, said their increased use was an issue that they would want to look at early on Parliament's return, and that reforms may be proposed to "protect better the position of pensioners in circumstances similar to Bernard Matthews Ltd".