Football Pools to be sold for nearly £100m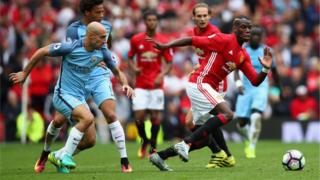 The Football Pools is being sold for £97.25m by current owners Sportech to a group of gambling industry investors.
Sportech wants to sell the betting firm, which began 93 years ago and was once the main way to gamble on football, to focus on its US business.
It will be bought by Burlywood Capital, an investment fund run by the founder of online betting site Sportingbet.
The pools are now played by about 300,000 people, although at their height 10 million customers took part.
Players of the pools, the world's oldest football gaming business, pick up to 12 matches that they predict will finish in a draw.
'Spend, spend, spend'
The business began in 1923 in Manchester, with Littlewoods selling coupons outside Old Trafford football ground.
At the time Labour leader Ramsay MacDonald declared it a sinister means of spreading gambling fever, warning of "a disease which spread downwards to the industrious poor from the idle rich".
Despite the warnings, it exploded in popularity and has gone on to hand out more than £3bn in prizes.
Famous winners include West Yorkshire factory worker Viv Nicholson who, along with her husband, scooped £152,319 in 1961, the equivalent of about £3m today, and vowed to "spend, spend, spend" her winnings.
In recent years, though, it has struggled to add new customers amid intense competition from online betting and the National Lottery.
Sportech gave it a refresh after combining the pools brands by buying Littlewoods Gaming in 2000, Zetters in 2002 and Vernons in 2007.
Its efforts have helped to stem the decline, with the business last year making sales of £33.8m and profits of £15.2m.
AIM listing
The next step could see investors buy shares in the Football Pools, as Burlywood Capital plans to list a new company on London's Alternative Investment Market to buy the business.
Burlywood, which is co-founded by Mark Blandford, who made millions from Sportingbet - once the world's largest online bookmaker - was one of several gambling firms to look at the pools.
Its takeover now depends on approval from Sportech shareholders and also on Burlywood raising the financing.