Retailer Joules's 'fun' brand delivers strong sales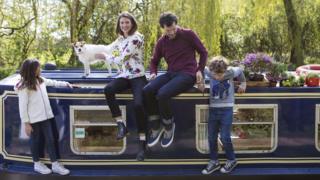 Retailer Joules's British brand of "family and fun" merchandise has attracted strong sales in-store and online in the UK and abroad.
Pre-tax profits to the year ending 29 May were up 41% to £7.5m.
Colin Porter, chief executive, said it was "a transformational year in the development and expansion of the Joules brand".
In May, the company listed its shares on London's junior stock exchange market Aim.
Sales on-line grew 17.3% and 13.1% in-store helped by the opening of 10 new shops.
It said it had a customer database of two million customers and a "fast-growing" international presence.
The firm started out selling clothes at country shows in 1989, and its known for its distinctive clothes and wellies.
Founder Tom Joule, said he'd started the firm with "one man, one tent and a lot of enthusiasm", finding a niche in the market when he realised there was a demand for colourful clothing amid the standard tweeds worn to such events.
The Market Harborough-based business has since expanded to sell clothing for children as well as women and men and into homewares.