US markets rise as US jobs data may delay rate rise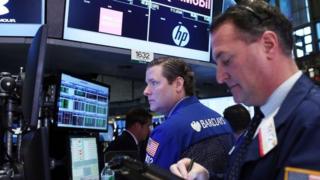 (Closed): Wall Street rose on Friday after the August jobs report showed less growth than expected, making a rate rise from the US central bank in September less likely.
The Dow Jones jumped 73 points to 18,492.
The S&P 500 gained 9 to 2,180, while the Nasdaq rose 23 to 5,250.
Figures from the Labor Department showed the US economy added just 151,000 jobs compared to the 190,000 average of the previous three months.
Traders now predicted the probability of a rate hike to be just 21%, down from a 24% chance.
"It does put a lot of pressure on the December meeting [of the Federal Reserve]," said JJ Kinahan, chief market strategist at TD Ameritrade.
"It just seems hard to believe, not even from a political point of view, just from a state of the economy point of view, that they would do anything in November while the election is still in flux."
The US public picks its next president just one week after the Fed's November meeting.
The oil price rose 2.6% after nearly two weeks of declines. Brent crude stood at $46.65 per barrel and US crude was $44.30.
Among the major oil companies, shares of Exxon Mobil rose 0.6% and Chevron climbed 0.7%.
Marathon Oil gained 2.5%.
Lululemon Athletica fell 10.6% after reporting that sales growth was below expectations.
Apple shares were up 1% after the Irish government said it would side with the tech giant in its objection to the European Commission's order that it pay €13bn in back taxes.