Specsavers seeks to trademark 'should've' catchphrase
By Simon Falush
Business Reporter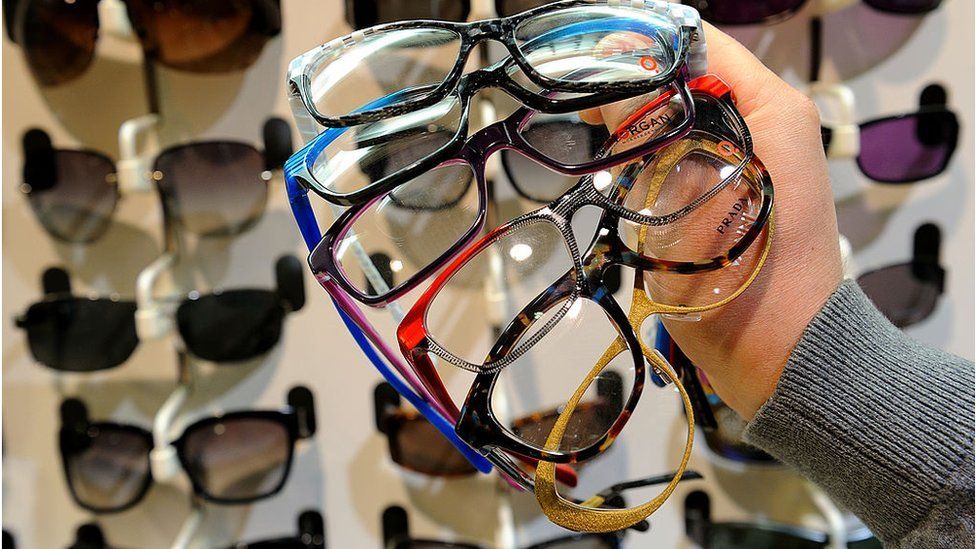 Optician group Specsavers has had its plan to trademark the use of "should've" and "shouldve" approved by the UK Intellectual Property Office (IPO).
The company uses the phrase "should've gone to Specsavers" in its adverts.
Rivals have until 12 October to make objections to the claim, the IPO said.
It said that applications for trademarks on common words could be made where they were linked to a company through "use or association".
Other companies have secured trademarks on phrases used in the marketing material. McDonald's has trademarked the phrase "i'm lovin' it", while Nestle has done the same for "Have a Break" for its Kit Kat biscuits.
However, one trademark lawyer was surprised that Specsavers had managed to secure the trademark on a single word.
"It's astonishing," said trademark lawyer Tania Clark from Withers and Rogers. "They have a very powerful monopoly in this word... which is a verb in common usage."
She said that Carlsberg's use of the word "probably" was the only other example she could think of where a company had managed to secure a single word to trademark for its brand.
But she said Carlsberg only had the right to exclusive use of the word in relation to beer and related alcohol products while Specsavers has a broader remit for "should've".
"It's very broad as the patent refers to printed matter which could relate to gift cards and retail services."
She added it took more than a year for Carlsberg to secure "probably", while Specsavers seemed to be likely to be able to secure its trademark for "should've" much more rapidly.
Sally Britton, intellectual property lawyer at Mishcon de Reya, said it was not surprising that Specsavers had moved to trademark the word.
"The term "should've" will clearly work well from a domain name and social media perspective and therefore why would they not seek to protect it to make it easier to deal with infringements?"
Specsavers has a history of actively protecting its branding.
In 2014, the optician won an appeal enabling it to trademark the oval shapes in its logo. This ended a six year dispute against Asda preventing the supermarket from using a logo that Specsavers said resembled its own.
Related Internet Links
The BBC is not responsible for the content of external sites.