FTSE nudged higher by mining and banking shares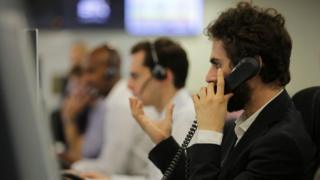 (Close): The FTSE 100 closed 16 points higher at 6,809.
Earlier in the morning the index touched its highest level for more than 13 months, at 6,828, before falling back.
Mining stocks were boosted by rising iron ore prices, with shares in BHP Billiton up 34p to 1,048p, while Antofagasta 17p higher at 531p.
Among the leading UK banks, RBS shares rose 7p to 185p while Barclays rose 5p to 158p.
On the currency markets, the pound was down very slightly against the dollar at $1.304, and was also down against the euro by just 0.1% at €1.177.