AIG to buy back $3bn in shares as pressure mounts for break-up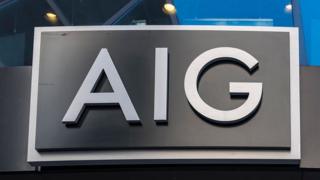 American International Group (AIG), the US insurance giant, has revealed plans to buy back $3bn (£2.2bn) in shares as it fights calls to break itself up.
The insurance firm reported a better-than-expected $1.9bn net income for the second quarter, up from $1.8bn for the same period last year and ending three consecutive quarters of losses.
The results showed "strong improvement", it said.
AIG has been under pressure to break up to improve profitability.
However in February, in response to pressure from activist investor Carl Icahn, AIG agreed to put hedge fund manager John Paulson and a member nominated by Mr Ichan on its board.
"Although there are a few outside voices urging us to move faster, I want to assure you that the AIG board is fully aligned with our strategy," chief executive Peter Hancock said.
Mr Hancock also said the firm had improved its performance faster than it had expected and he was confident it would reach its financial targets for 2017.
AIG's shares, which have fallen 12% so far this year, rose 2.5% in after-hours trading.
Like its rivals, the firm has struggled to profit due to low interest rates as it invests heavily in bonds to raise the money it may need to pay out in claims.