SFO seeks retrial of two former Barclays Libor traders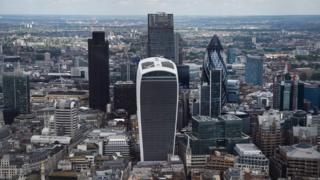 The Serious Fraud Office (SFO) has said it will seek a retrial of two former Barclays traders over their involvement in the Libor rate-rigging scandal.
A jury was unable to reach a verdict on whether Ryan Reich, 34, and Stylianos Contogoulas, 44 had been guilty of rigging the global bank interest rate between 2005 and 2007.
However, three former Barclays traders were found guilty.
The SFO had two weeks in which to seek a retrial.
"The SFO has today announced that it is seeking a retrial of Stylianos Contogoulas and Ryan Michael Reich," the SFO said in a statement.
The Libor rate is used by banks to set prices of financial products.
It stands for the London inter-bank offered rate, and underpins trillions of pounds worth of loans and financial contracts for households and companies across the world.