Australian interest rates left unchanged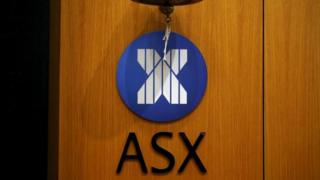 Australian stocks fell as the country's central bank kept interest rates on hold at its latest policy meeting.
The Reserve Bank of Australia held rates at the record low of 1.75%, saying the decision was "prudent" given the uncertainty over prospects for growth and inflation.
Australia's S&P/ASX 200 shares index ended down 1% at 5,228.00, mainly due to falls in commodity-related stocks.
The Australian dollar weakened by around 0.3% against the US dollar.
In the rest of Asia, stock markets mostly fell following five consecutive days of gains.
Japan's benchmark Nikkei 225 fell 0.7% to close at 15,669.33, while the broader Topix shed 0.4% to 1,256.64.
South Korea's Kospi ended 0.3% lower at 1,989.85.
Hong Kong's Hang Seng index finished 1.5% lower at 20,750.72. However, the Shanghai Composite bucked the downward trend and closed 0.6% higher at 3,006.39.
Silver surge
The price of silver, long considered the poorer cousin of gold, is trading around two-year highs as investors put their money into precious metals, perceived as safer assets in times of uncertainty.
The spot price of silver hit a two-year high on Monday, jumping above $21 an ounce. However, the price slid back to just below $20 on Tuesday. The price of gold is also hovering around two-year highs.
The gains come amid speculation central banks will increase their stimulus measures following the Brexit vote.
Bernard Aw from IG Markets said: "We could see more outperformance from silver in the near term, as moves in silver are often more substantial in both directions.
"The current market environment is boosting safe haven demand which is supportive for gold and silver."