Five questions Sir Philip Green must answer on BHS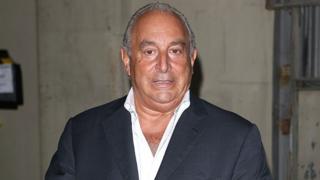 The former owner of BHS, Sir Philip Green, appears before MPs from the Work and Pensions Committee and Business, Innovation and Skills Committee this week to discuss the sale and collapse of BHS.
You'd think it would be hard to top the drama of last Wednesday's session of the parliamentary inquiry into the demise of BHS. Death threats, insults and apologies all helped the five hours of evidence fairly whizz by.
However, the appearance on Wednesday of former owner Sir Philip Green was always going to be the main event.
Only he knows how all the pieces of the BHS jigsaw fit together. Even before he sits down, the stakes have been raised by his repeated insistence that one of the inquisitors-in-chief should stand down.
Frank Field, who chairs the Work and Pensions committee, has been highly critical of Sir Philip and has made no secret of his desire to see the retail tycoon put his hand in his own pocket to plug a shortfall in the pension scheme of hundreds of millions of pounds.
Sir Philip maintains this compromises Frank Field's impartiality making him unfit to chair a parliamentary inquiry. It's an unwelcome diversion ahead of a crucial session of evidence.
But, assuming Sir Philip does turn up, here are the key questions he needs to answer:
Once Arcadia had decided to stop supporting BHS, the company was effectively bust and the pension scheme had no credible source of income. When, why and by whom was that decision made?
When did you first meet Dominic Chappell? At what point, and how, did you conclude a former racing driver and bankrupt was a credible buyer for a struggling retail business that a proven retailer, like yourself, could not turn around?
Dominic Chappell said one of the key things that sank BHS was its inability to get trade credit insurance - a vital comfort blanket for suppliers and something he says you had promised to help provide. Did you break that promise, thereby condemning the business to collapse?
Why did you financially support Dominic Chappell through the acquisitions process by giving him a guaranteed profit on a property deal? Were you, in effect, helping bolster his credentials because you needed someone on whom to dump an unwanted business?
You had a plan to restructure the business and address the pension fund deficit which you called off in 2014. Is that because Dominic Chappell had appeared, presenting a chance to make these issues someone else's problem?
All these questions and the many others he will face on Wednesday could be summed up in one overarching question:
Did he knowingly condemn 11,000 workers and 20,000 pensioners to a short changed future by selling to a man who had no chance of success? I know what his answer will be, but will he be able to convince MPs and the court of public opinion?
Perhaps we could add just one more - what is a knighthood worth?