FTSE 100 higher after oil price rise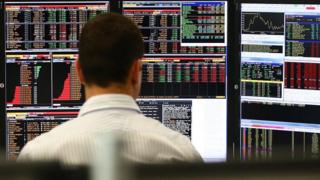 (Close): Commodity-related shares helped to lift the London market on Thursday as the price of oil hit $50 a barrel for the first time this year.
The FTSE 100 index closed up 2.80 points at 6265.65, with mining companies among the top risers.
Shares in BHP Billiton and Glencore were up by more than 1%. But among major oil companies BP fell 0.42% and Royal Dutch Shell was 0.15% lower.
Brent crude stood at $49.66 a barrel, having touched $50.22 earlier.
Oil prices have risen since January due to a combination of supply disruptions and increased global demand.
Shares in Daily Mail and General Trust fell 10.81% after the company reported an 11% fall in half-year profits to £129m.
Print advertising fell 13%, outstripping increases in digital advertising revenues.
On the currency markets, the pound was down 0.2% against the dollar at $1.4668, and fell 0.46% against the euro to €1.3121.