Property sales dive on stamp duty changes, says HMRC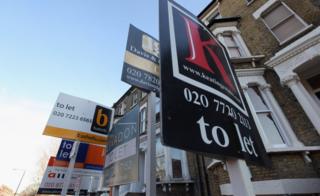 The number of UK properties sold fell by 45% between March and April, HM Revenue and Customs (HMRC) figures show, as changes to stamp duty began.
In total 94,370 properties changed hands in April, down from the record high of 164,400 transactions in March.
HMRC said March had seen a rush to buy properties before the higher rate of stamp duty on second homes came in on 1 April.
Since then landlords and buyers of second homes have had to pay 3% extra.
The number of residential properties sold in April - 84,280 - was the lowest for three years.
Compared to April last year, the number of transactions was down by 14.5%.
House price calculator
Use our calculator to see where you can afford to rent or buy