Sony profit growth hit by earthquake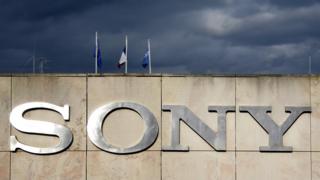 Sony has forecast weaker-than-expected profit growth after an earthquake in April halted production at a key manufacturing plant.
The Japanese tech-giant expects a 2% rise in operating profits to 300bn yen ($2.75bn; £1.89bn) for the year to March 2017.
However, this was well below analysts' estimates of about 409bn yen.
Sony delayed its forecasts by about a month to assess the impact of the earthquake in the city of Kumamoto.
The Kumamoto plant is one of five factories that make image sensors for Sony's smartphones.
Sony estimated the impact of the quake would cut operating profits at its image sensor and digital camera operations by about 105bn yen.
The company also predicted that net income would sink by nearly 46% to 80bn yen, mainly due to an exceptional gain last year from the sale of Olympus shares and to changes in taxation.
Earnings at Sony have revived in recent quarters, helped by strong sales of its PlayStation 4 video games.
The company has also reversed losses at its mobile communications division after improvements in its product mix and restructuring measures.