Gap's Old Navy to close shops in Japan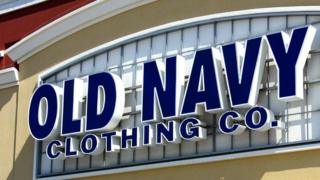 US retail company Gap said it was closing all of its Old Navy stores in Japan as part of a global reduction of outlets to save costs.
The decision came after Gap reported a 47% drop in first-quarter profits, with revenue falling almost 6%.
The struggling retailer has for years been suffering from increasing competition from companies like H&M, Zara and Forever 21.
The firm plans to focus Old Navy on the US market as well as China and Mexico.
Gap said in a statement that Japan "remains an important market" though with the continued presence of its Gap and Banana Republic stores.
The San Francisco-based apparel retailer also warned in its results statement that it might not achieve previous earnings forecasts for 2016.
Overall, the firm will close 75 outlets outside of North America, including some of its Banana Republic stores.
The move will lead to a fall in the company's revenues, but Gap says it will also help the company save $275m dollars.
Gap shares rose by almost 5% in after hours trading on the news.