Japanese stocks shrug off weak US lead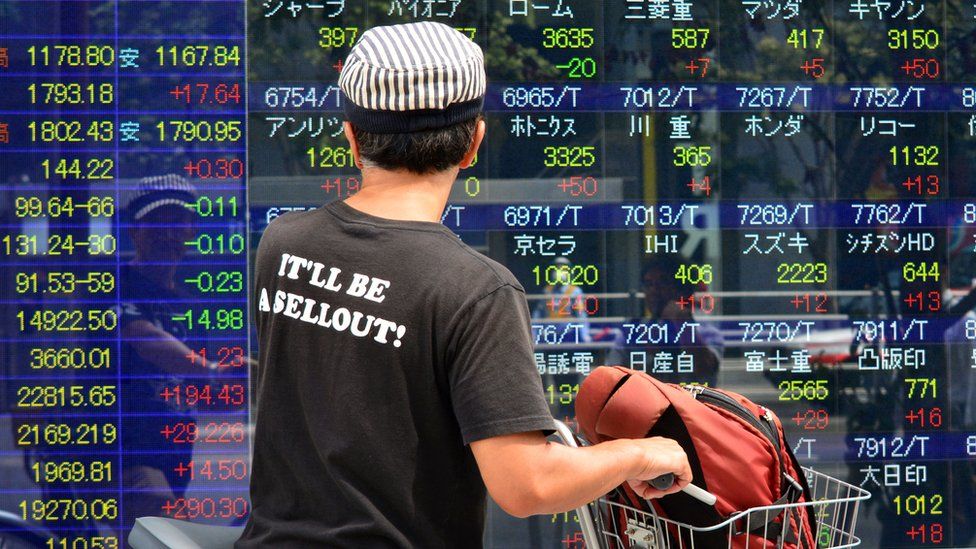 Japanese stocks traded higher on Friday, shrugging off weak trading on Wall Street.
Tokyo's Nikkei 225 index closed up 0.5% at 16,736.35.
Shares in exporters were lifted after the dollar remained stronger against the yen. Toyota rose 1.2% while Nissan was 0.9% higher.
Investors are watching the G7 meeting in Japan starting on Friday, which is expected to take up currencies as a topic.
In China, Hong Kong's Hang Seng rose 0.8% to 19,852.20, while the mainland's benchmark Shanghai Composite closed 0.7% higher at 2,825.48.
In South Korea, the benchmark Kospi index closed flat at 1,947.67.
Australia's ASX/200 index climbed 0.6% to finish the day at 5,357.10. Shares in commodity giant BHP Billiton rose 1%, while Rio Tinto closed more than 2% higher.