US interest rates could rise in June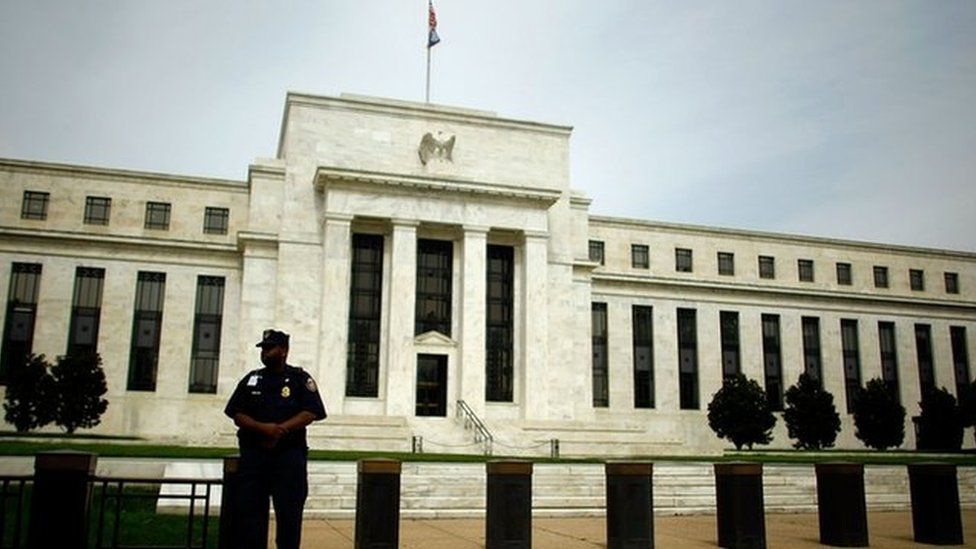 The US Federal Reserve could increase interest rates next month if the economic data support such a move, the central bank's latest minutes show.
But policymakers suggested they thought investors had not fully accepted such a move could come that soon.
The bank will look for signs the economy, employment and inflation are firming before taking action.
The Fed remains wary of external factors, including a possible UK vote to leave the European Union.
The Fed next meets a week before the UK referendum on staying in or leaving the EU.
Some analysts suggested that the Fed may even delay a decision on rates for fear of unsettling global markets as possible Brexit looms.
Sal Guatieri, senior economist at BMO Capital Markets, said: "A super-cautious [Fed Chair Janet] Yellen might well wait for more convincing evidence of a sustained pickup in the economy and a resolution of Brexit risks before pulling the trigger in July."
The bank has kept interest rates between 0.25% and 0.5% since December.
The Fed minutes said recent economic data made them more confident inflation was moving up towards its 2% target.
The US government said this week that the consumer price index rose 0.4% in April, reflecting higher energy costs.
Although recent figures showed the US economy only grew at 0.5% in the first quarter - a two-year low - the Fed's committee said that recent rises in employment suggested that would pick up.