US shares rise helped by Apple and oil's six month high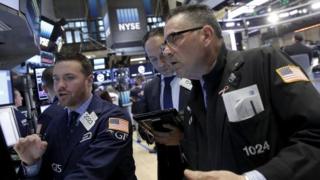 (Close): US share markets closed higher on Monday boosted by gains in Apple's share price and rises in the oil price.
Apple shares rose 3.7% after Warren Buffett's Berkshire Hathaway said it had a stake of $1bn.
Oil was more than 2.6% higher at $49.08, at one point hitting a six-month-high.
The Dow Jones rose 174.32 points to 17,710.71, the tech-focused Nasdaq added 57.8 points to 4,775.46, and the S&P 500 gained 20 points to 2,066.66.
Oil majors Chevron and Exxon were up about 1%.
Anacor Pharmaceuticals was up 57% after Pfizer said it would buy the drug maker in a deal worth $5.2bn.