FTSE 100 edges up as miners surge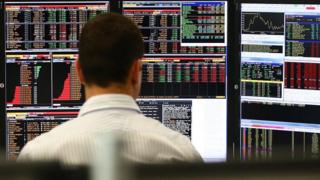 (Close): The FTSE 100 edged into positive territory late in the afternoon after trading lower all day.
Mining stocks gave the index a boost, with Anglo American climbing 5.4%, while Antofagasta and Fresnillo also notched up healthy gains.
Giant South African miner Lonmin piled on the gains to 19.8% after it reported a return to profit thanks to cost savings.
The FTSE 100 closed up 12.9 points or 0.21% at 6,151.40 points.
Both Brent and US light crude rose about 3%, to $49.25 and $47.68 a barrel.
The pound was up 0.36% against the dollar at $1.4411, and gained 0.14% against the euro to €1.2721.