US shares fall despite good retail sales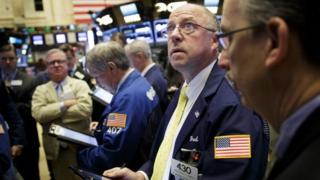 (Close): US shares closed down on Friday despite a positive set of official retail sales figures.
The Dow Jones Industrial Average was down 1.05% at 17,535.32.
The tech-focused Nasdaq was down 0.41% at 4,717.68 while the S&P 500 was down 0.85% at 2,046.61.
Overall retail sales were up by 1.3% on the month, the best since March 2015, but individual companies Nordstrom and JC Penney, followed Macy's earlier this week with lower-than-expected sales.
Shares in Nordstrom closed down 13.42% and J C Penney dropped 2.82% on the news that sales were down.
US Department stores have lost out as shoppers have spent on more expensive items including electronics, household goods and cars.