Nissan shares up on Mitsubishi deal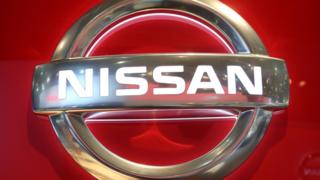 Shares in Japanese carmaker Nissan rose by 4.1% on Friday after the company clinched a deal to take a major stake in embattled rival Mitsubishi.
The company will buy a 34% stake in Mitsubishi Motors, in the wake of the latter's recent scandal over fuel efficiency.
Mitsubishi Motors shares were down, though, losing more than 1.7%, after Thursday's gain of 16%.
Japan's Nikkei 225 fell 1.4% to close at 16,412.21 points.
At the same time, shares in embattled electronics giant Sharp rose by 2.3%, despite the company reporting huge losses on Thursday.
The struggling firm announced an operating loss of 162bn yen ($1.5bn) for the fiscal year ending March 2016.
In March, Sharp accepted a takeover bid by Taiwan's Foxconn which will take effect in October.
In China, the mainland Shanghai Composite closed down 0.3% to 2,827.11. Meanwhile the Hang Seng index in Hong Kong fell 1% to close at 19,719.29 points.
In South Korea, the benchmark Kospi index fell 0.5%, ending the day at 1,966.99.
The ASX/200 in Australia also finished down 0.6% at 5,329.00 points.