FTSE 100 lifted by strong gains from commodities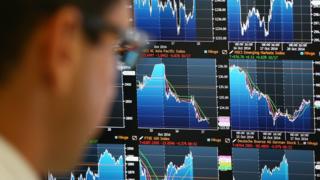 (Close): A rise in commodities stocks helped nudge the FTSE 100 into positive territory by the end of trading.
Mining shares were again among the market's best gainers, with Anglo American and Antofagasta rising 5% and 1.5% respectively.
The FTSE 100 closed 0.08%, or 4.9 points higher, at 6410.26.
Unemployment data showing a small rise in the jobless totals, sparked a small fall for the pound but overall had little effect.
Oil prices rose 2% leaving Brent crude at $44.93 a barrel and US crude oil at $43.31 a barrel.
Arm shares fell 1%, despite it reporting a 14% rise in profits. It provides chip designs for Apple, Samsung and Huawei.
In smaller stocks, shares in N Brown, the plus-size clothing chain, closed down 12.9% after its results.
Punch Taverns shares closed 11.9% higher after it reported a 3% rise in profit margins.
The firm also said it had sold off a number of pubs to help cut its debt from £1.4bn.
On the currency markets, the pound was down 0.08% against the dollar to $1.4387, and was 0.14% higher against the euro at €1.2696.