Oil lifts stocks despite IMF warnings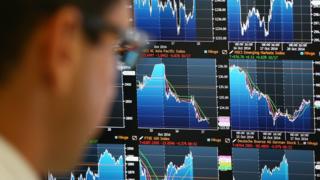 (Close): The rise in the price of oil boosted London shares despite a warning from the IMF over UK economic growth.
On the stock market, the FTSE 100 wiped out early losses to stand 42.27 points higher at the close at 6,242.39.
The price Brent crude oil rose 3.4% to $44.29 a barrel.
Oil stocks followed the price of crude oil upwards, with BP up 1.45% at 356.95p.
But mining shares did even better.
Anglo-American was the best performer on the FTSE 100 index, rising 9.2%, and Glencore put on 5% to close at 148.55p.
Standard Chartered was among the other leading gainers up 5.8% on reports that it is looking to sell at least $4.4bn in assets in Asia.
Equipment hire company Ashtead Group was the biggest faller in the FTSE 100. Its shares dropped 3% after HSBC cut its rating on the stock to "hold" from "buy".
Whitbread's shares were down 2.4% after it said that the managing director of its Costa Coffee chain, Christopher Rogers, was leaving the company.
The news from the IMF that it had scaled down its economic forecast for the UK affected the pound, which saw early gains wiped out.
Sterling was up less than 0.01% against the dollar at $1.4248, while against the euro it rose 0.3% to €1.25190