FTSE 100 falls, but Tui shares rise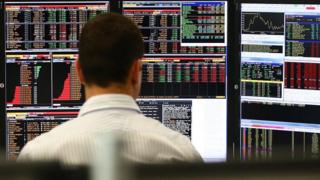 (Close): London's benchmark share index ended the day lower, but shares in travel firm Tui rose 5% after a positive trading statement.
The owner of the Thomson and First Choice brands reported higher bookings for summer holidays.
The FTSE 100 closed down 28.27 points, or 0.5%, at 6,174.90.
In the FTSE 250, shares in AO World rose 3.6% after the online appliance retailer reported a strong fourth quarter performance.
Crude oil prices reversed early losses. North Sea Brent crude was up 0.5% at $40.51 per barrel.
On the currency markets, the pound was flat against the dollar at $1.4375, but fell by half a euro cent against the euro to €1.2631.