Energy and travel weigh on Wall Street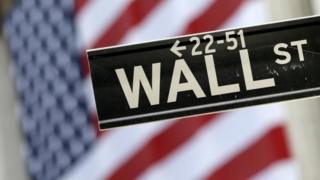 (Close): Stocks on Wall Street fell on Wednesday, with energy shares lower after oil prices lost ground.
The Dow Jones fell by 79.98 points to 17,502.59, while the S&P 500 dropped 13.09 points to 2,036.71
The tech-based Nasdaq index lost 52.80 points, closing at 4,768.86.
Oil prices fell after a report indicated that stockpiles of US crude rose by more than expected last week. The price of US crude fell by more than $1 to $39.79 a barrel.
Shares in oil giant Chevron fell 1.8% and ConocoPhillips tumbled 4.8%.
Travel-related stocks were down for a second day following the terror attacks in Brussels.
Airline United Continental lost 1.1% and American Airlines fell 2%. Shares of aircraft maker Boeing dropped 1.7%.
Hotel chain Hilton Worldwide saw its share price slip 1.7%.
The biggest faller on the Dow Jones was sportswear maker Nike. Its shares closed 3.8% lower, after its latest quarterly revenues fell short of expectations.