FTSE 100 higher as mining stocks rise again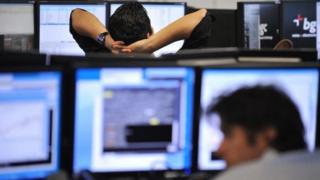 (Close): London's leading shares ended higher on Monday, with mining stocks among the day's best gainers.
The benchmark FTSE 100 index closed up 34.78 points or 0.57% to 6,174.57.
Anglo American and Glencore were among the biggest risers, climbing 5.9% and 4.5% respectively.
Sub-prime lender Provident Financial was the worst performer on the 100-share index, falling 3%. While insurers Aviva declined 2.5% and Admiral lost 2%.
On the currency markets, the pound was down 0.49% against the dollar at $1.4315, but was up 0.09% against the euro at €1.2913.