Banks 'must do more to serve customers'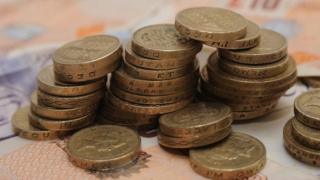 A duty of care from banks to their customers should be enshrined in law to prevent further mis-selling scandals, a consumer watchdog has said.
The Finances Services Consumer Panel (FSCP), which advises the regulator, said customers thought banks were only interested in winning new business.
Adding a legal duty of care would strengthen existing rules, the panel said.
It pointed to the success of such a project in the Netherlands.
Loyal customers
The panel argued that the legal duty would result in less need for intervention from regulators, prevent further mis-selling such as that seen in the payment protection insurance (PPI) scandal, and speed up the culture of change in banks.
Sue Lewis, who chairs the panel, said: "We believe a change in the law is needed to speed up and embed culture change.
"Under a legal duty of care no bank would, for example, sell a packaged bank account without first checking the customer understood and could benefit from all the elements of the account.
"We believe banks and the FCA [regulator] should be measuring change as seen by the customer, and that they should remember that a loyal customer is not the same as a well-served customer."
The panel said that banks in the Netherlands had seen an improvement in conduct and culture since it had introduced a duty of care in 2008, and argued that the same should happen in the UK.
"If consumers don't notice a positive difference in the way banks treat them, then the banks, the Banking Standards Board, and the FCA will have let customers down again," the panel said.
A BBA spokesman said: "Banks are committed to treating their customers fairly and providing them with a first-class service. Major reforms designed to raise standards across the industry have been introduced in recent years.
"This includes a new individual accountability regime and significant changes to the way employees are paid. Frontline staff are now no longer given bonuses based on the amount they sell, but rather for delivering good customer outcomes."
---
More from the BBC
Unpicking the current account banking 'con-trick'
Getting the most from your current account
The only truly free bank account
Why consumers get a raw deal from internet banking