US shares boosted by improved GDP data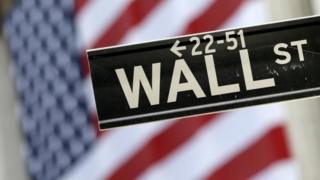 (Close): US shares were mixed at the close after the growth estimate for the fourth quarter of 2015 was revised up to 1% from 0.7%.
The Dow Jones was down 57.32 points at 16,639.97, while the S&P 500 fell 3.65 points at 1,948.05.
The tech-heavy Nasdaq index climbed 8.27 points to 4,590.47.
Shares in oil firms fell after US crude fell 0.9% to trade at $32.79 a barrel, Exxon Mobil was 0.32 lower and Chevron fell by 1.11%.
Shares in Caterpillar, the world's largest construction and mining equipment maker, were up 0.6%.
Earlier in the week, the company gave more details of a major restructuring, which will see it combine two divisions dealing with power and energy.