Wealth management firm WH Ireland fined £1.2m by FCA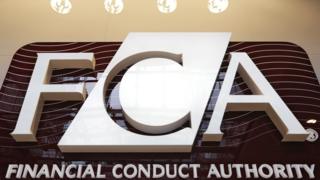 The Financial Conduct Authority has fined broker and wealth management firm WH Ireland £1.2m for not having the right systems in place to prevent market abuse.
It has also been stopped from taking on new clients for 72 days in their corporate broking division.
The FCA said the company had failed to act on previous advice and had not put in controls to prevent insider trading.
The fine relates to failures between January and June of 2013.
The city watchdog, the Financial Conduct Authority, had identified problems at WH Ireland in August 2013.
It then asked the broker to put in place a number of measures to provide protection from market abuse and insider dealing. But the company failed to meet the regulator's order.
At the time WH Ireland had 87 corporate broking clients and about 9,000 private wealth clients, and had about £2.5bn of assets under management.
Mark Steward, director of enforcement and market oversight at the FCA, was criticial of the company for not having acted sooner.
"It is one thing to be given a chance; for the chance not to be taken up is especially culpable," he said.
WH Ireland recevied a 20% discount on the fine for agreeing to a settlement, without which, the fine would have been £1.5m and the restrictions would have been 90 days.
The company's chief executive, Richard Killingbeck, said he regretted their failure to act sooner but added that significant changes had been made at the company.