Uber banned from Australia's Northern Territory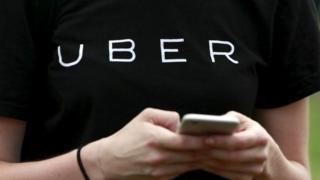 Car-hire service Uber will not be allowed to operate in Australia's Northern Territory (NT), reported the Australian Broadcasting Corporation.
The NT government announced reforms to the taxi industry but said it would not be making legislative changes authorising ride-sharing services.
US-based Uber currently operates in several other parts of Australia.
It has expanded aggressively around the world and faces regulatory battles in several countries.
Comments from the public on the ABC's Facebook page questioned the decision, with one person saying Uber was needed in Darwin, particularly for evening transport to and from the airport.
The writer said local taxis often refused to pick up passengers at night.
Transport Minister Peter Chandler told the ABC the move could be reconsidered later. His office did not responded immediately to questions from the BBC.