Mattel names new head of Barbie business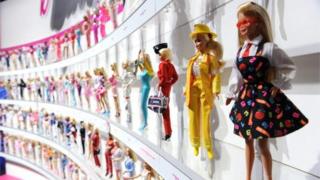 Toy maker Mattel has named a new head for its Barbie business as it seeks to reignite sales of its iconic dolls after two years of declines.
Lisa McKnight, a marketing vice president at Mattel, will replace Evelyn Mazzocco, who has run the business since 2014, the company said.
A Mattel spokesman declined to give any details on Ms Mazzocco's future role.
Mattel reported earlier this month its first rise in sales of Barbie dolls in more than two years.
Sales were helped by the launch of Barbie dolls in a variety of body shapes, skin tones, hairstyles and outfits to appeal to a larger demography.