Pure radio up for sale as Imagination Technologies' boss departs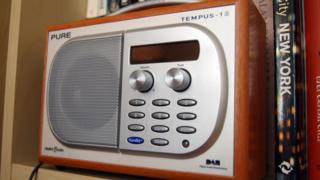 Digital radio brand Pure is being put up for sale by UK technology company Imagination Technologies as the firm looks to cut costs.
Imagination, which makes the graphics for smartphones and tablets, said it felt there were "more appropriate owners" for Pure.
Shares dropped 7% as the firm also issued a profit warning and said its long-serving boss had stepped down.
Sir Hossein Yassaie left Imagination after 18 years as chief executive.
He said: "It's now time for someone else to lead this great company.
"Imagination is now one of the genuine UK-headquartered companies with significant global influence and impact."
The company, which is part-owned by Apple, said it expects to make a loss this year amid a slowdown in royalties from key customers and uncertainty in China.
Imagination is targeting £15m in cost savings next year and has launched a full review into the business.
Sir Hossein, who was knighted in 2013 for services to technology, has long defended the continued ownership of Pure radio, even though Imagination's core business is graphics and video processors for smartphones, gaming devices, and TVs.
Andrew Heath, previously an executive at Rolls-Royce, will be interim chief executive while the company looks for a replacement.