Age UK energy deals with E.On to be examined by regulators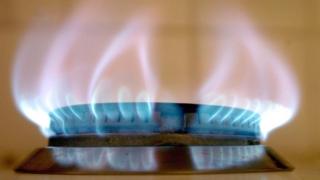 A claim that charity Age UK has been promoting unfavourable gas and electricity deals in return for cash is to be examined by two regulators.
The Sun newspaper said energy deals offered by Age UK with supplier E.On may have been much more expensive than the cheapest offers from the firm.
The energy regulator Ofgem and the Charities Commission are to examine the deals.
Age UK rejected the allegations, while E.On said its tariffs were competitive.
In return for selling its energy deals, the Sun alleged that Age UK had received about £6m from E.On.
'Generous'
The Sun claimed that Age UK recommended a special rate from E.On which would typically cost pensioners £1,049 for the year - £245 more than its cheapest rate in 2015.
It also alleged that Age UK received about £41 from energy supplier E.On for every person signed up.
Age UK's accounts indeed show that it received £6.3m in income from energy deals in the year to April 2015.
But the charity said the commission was typically only £10 per customer.
"We strongly reject the allegations and interpretation of figures," said a spokesperson for Age UK.
Switching option
The charity said its two year fixed tariff was the cheapest deal on offer when it launched in January. It said customers were free to choose the one-year option, but many preferred the reassurance of a two-year tariff.
E.On said the Sun had made a comparison between two different types of tariffs.
The Age UK two year tariff has no exit fees. According to E.On's website, this deal should currently cost an average user £948 a year.
E.On's one year fixed tariff, which has a £60 exit fee, should cost £772 - £176 cheaper.
---
Analysis: Simon Gompertz, BBC Personal Finance Correspondent
Like any charity, Age UK needs cash to fund its charitable work. But by delving into the cut-throat business of selling gas and electricity, it has exposed itself to embarrassing criticism.
Its two-year fixed rates may have looked like good deals when they were launched. But once cheaper offers appeared, customers were bound to start complaining that a charity should have been making sure they were paying as little as possible.
And should it be earning millions of pounds in commission? Well, price comparison websites do. However, the fact that Age UK was receiving the money will have come as a surprise to some of the older people who were relying on its recommendations.
In the end, Age UK and E.On's energy offer raises the question of how we want our charities to be raising funds in these difficult times when donations are hard to come by.
As soon as you become a sales operation, there is a danger that people will say you are putting profit before charity.
---
'Rough deal'
73 year-old Beth Porter, from Frant in Kent, now regrets taking out the two-year fixed deal with Age UK.
"Sadly, I too, fell for this so-called good deal for pensioners," she told the BBC.
"As a pensioner of fixed income, I really cannot afford to receive notice of my latest dual fuel bill and find it was double what I've usually been paying."
E.On said: "Our current Age UK tariff was the UK's cheapest product of its type in the UK when it was launched, a two-year fixed deal, and when we launched our current one-year fixed product, it was also the cheapest in the UK."
It added its customers could switch tariffs at any time without any charge being applied, and they could sign up to be alerted to potentially better deals when they became available.